Roadrunnr one of the fastest growing logistics startup has added to the troubles with the Indian startups.After the TinyOwl incident here is a incident where the employees of a upcoming startup broke out in its Bangalore office and completely damaged the office premises.
On Saturday Night, Bangalore office was attacked and damaged by its angry delivery boys, who were upset over the new and updated compensation structure rolled out by the company, which almost cut the compensations of these delivery boys by almost 50%.
"Earlier we got Rs 50 per hour and extra for number of deliveries. Our monthly earnings were around Rs 25,000. Now with only Rs 35 per delivery and with an average of hundred orders a month, we will make only Rs 3,500," [one of the delivery boys/source].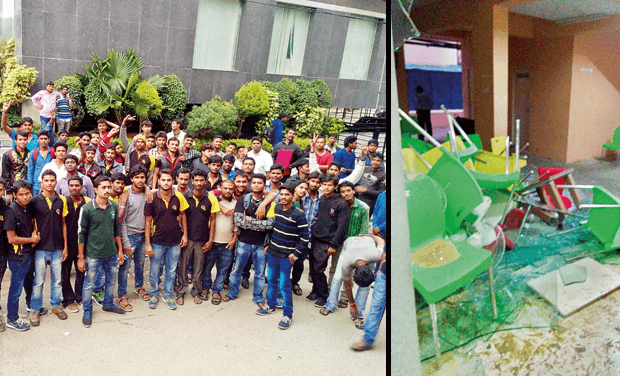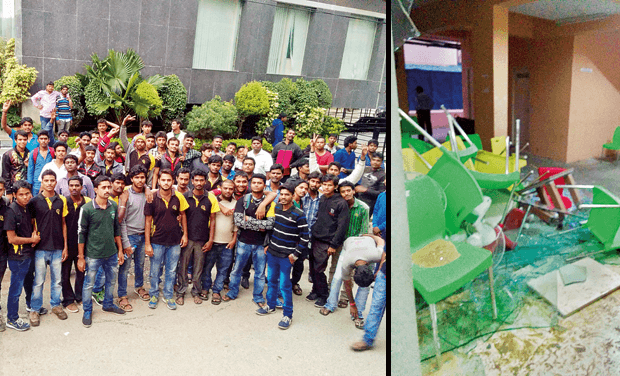 Sources said that more than 50 delivery boys gathered in front of Roadrunnr office in order to protest but due to no response the delivery boys decided to vandalize the office.
The RoadRunnr team feels this was done by the agencies which were loosing their long time delivery boys due to RoadRunnr's attractive compensation structures.
A police official, who conducted investigation at the office on Sunday, said the attackers included delivery boys, who were unhappy with the change in compensation structure that reduced their income by half. Security has been deployed on the office premises.
"Being on our rolls is more lucrative for drivers, so they want to move from their agencies to us. Due to this, agencies are facing attrition and we approached them to work out an absorption plan, but they say they don't want us to hire drivers who work for them at all," said Mohit Kumar, co-founder and chief executive of Roadrunnr.
Mohit Kumar did not reveal the names of the agencies but pointed  they had identified ransackers from the images of cctv cameras, installed on the premises. "We are not taking a defensive stance here, we will be very aggressive in terms of finding out who these people were," said Kumar.
The firm has raised around 73 crores in total from Sequoia Capital and Blume Ventures till now. Last week the firm changed its compensation plan from paying its delivery boys per hour to per delivery basis in order to shift its business model to focus on making profits which led to this kind of attack on its office.
Sources also claim that  After the TinyOwl incident, RoadRunnr has hired 15  bouncers in anticipation of the trouble.
Now the biggest question in the industry is "will these startups ever become profitable" to their investors or the ending is closure of such firms with loads of layoffs and loss.